Nowadays memes have become a daily source of entertainment for us. Isn't it crazy that a post created with funny photos and some trending dialogues becomes so popular that it makes everyone laugh? 
Everyone is so obsessed with memes that it has become a part of our daily life. We share memes with our friends and families to enlighten their moods and build a stronger bond. However, you know what meme is and what it is used for. But, memes are also becoming a very good channel of marketing. So, let's dive into the ocean of memes and their use in marketing.
Hello Meme Marketing
Meme marketing is one of the most useful social media strategies out there. Brands use the unique humor of memes to boost their social media handles. They simply use the trending meme and combine it with their product with their creativity and present it to the target audience. 
With the continuous rise of social media, meme marketing has turned hundreds of brands' social media strategies. Brands are capitalizing on this new and amazing form of marketing.
Well, the term ' Meme Marketing' itself is explanatory that what it is. One thing it cannot explain its benefits, so let me do this.
Benefits 
Memes have plenty of benefits as it allows the brands to connect with their audience way better than the traditional methods. 
The best benefit is that memes are easy and cheap to make. There are numbers of free online templates available for the creator to showcase his creativity.
The increase in brand exposure helps in driving huge traffic and engagement to your social media handle.
Memes are especially good at targeting the Gen Zs with their weird and confusing jokes.
Making memes and posting is easy. But what about relevancy? Is your meme related to your brand? Are you following the trends? There are lots of them. Let's quickly check the fundamentals of Meme Marketing.
Fundamentals Tips of Meme Marketing
The veterans share some fundamental tips for the brands and agencies.
Trends 
Memes have a limited life span. They get old and outdated within a period. So, you need to follow the trend and the trending hashtags. If you need reach then you'll have to be updated.
Brand Connect
As said earlier, you should maintain the brand connection. You have to focus on being funny as well as advertising your brand. But, never overpromote your brand as commercializing memes will make drain its funny essence.
Know your audience
The common mantra for everything in the marketing field is Knowing your audience. If you know your audience and creating memes according to them, then my friend, you have won the battle.
Suppose your brand is targeting the Gen Zs, then you'll have to plan according. You should create memes around them, things they are interested in, etc.
Originality to Popularity
If you want to engage your audience then serve them some good laugh. Present them some freshly cooked memes. You're marketing with memes, so you should be original. Because your motive is to get reach and traffic for your brand and not only for the meme.
Aesthetics 
To catch the attraction of your audience, the meme should have aesthetics. Proper font, text color, alignment, and captions. With humor, you should give importance to aesthetics also.
Well enough information, let's see some examples of brands who are winning the market with Meme Marketing.
Fevicol
Fevicol uses the trending memes templates with its brand and present such a funny and relevant meme.
Pepsi
KFC
How amusing KFC used this meme to acknowledge people about their number burger rates.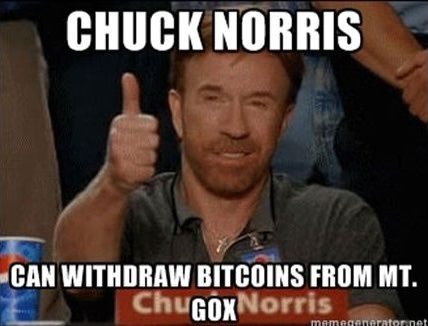 Conclusion
So these were some but there are more. In conclusion,  Meme Marketing is the easiest way to market your brand. It is all about how creative you are, how you address your brand, and what level of creativity you showcase towards your audience. Finally, done with the blog? Now, go and make makes and enjoy surfing on the waves of meme marketing.